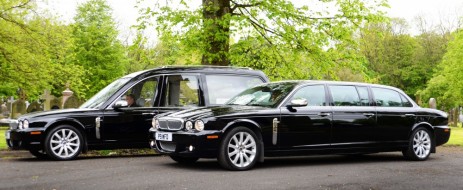 We have chosen style, comfort and dignity as the basis for our traditional funeral fleet.
Our hearses are black Jaguar/Daimlers with reliable and steady 3.2litre V8 engines.
The rear decks are suitable for conveying all sizes of coffin safely and securely, with dignity, to the destination. In the rare and especially sad event of a double funeral, the decks can be arranged to take two coffins side by side.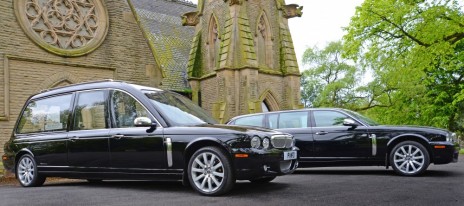 Flower tributes may be placed along the side and at the rear of the coffin too. 'GRANDAD' is probably the longest 'word' as a floral tribute which can fit lengthways, but special arrangements can be made if you are thinking of something longer. Please let us know.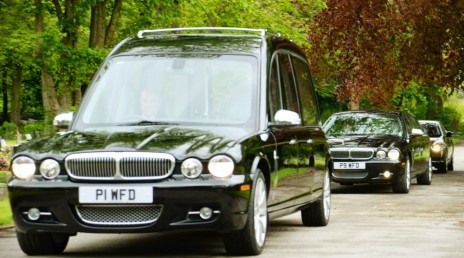 To compliment the cortege, our limousines are similarly well-appointed. Again, they are solid and comfortable 3.2 litre V8 Jaguar/Daimlers with leather interiors. They seat a maximum of 7 people per car and are air-conditioned for your extra comfort. Additional Daimler limousines are available by request depending on how many people there are.