Specialist Services: Burial at Sea
"Burial at sea" is the term used to describe the procedure of laying to rest human remains on the ocean floor, as an alternative to a traditional interment in a cemetery or churchyard. Burials at sea have been conducted for many centuries, particularly by the Royal Navy, when sailors and seamen have died on board a ship. Burial at sea is commonly requested by those who have served in the navy, or by those who have a long-standing and personal association with the oceans.
Being a specialist and complex procedure, involving many legal and practical hurdles, the arrangement of a burial at sea is something that both families and many funeral directors find difficult to undertake. By instructing the services of Paul Williams Independent Funeral Directors Ltd., you can rest assured that all matters will be handled with efficiency and professionalism, by a team who are well versed and experienced in the procedures relating to a burial at sea.
Burial at sea is currently available in three locations in the UK, off The Needles, Isle of Wight; between Hastings and Newhaven on the South Coast; and off Tynemouth, North Tyneside.
Paul talks to Dame Joan Bakewell about Burial at Sea on BBC Radio 4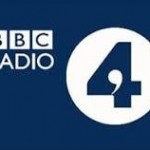 As one of the country's leading and experienced Funeral Directors, Paul was recently asked to appear as an expert guest on the BBC Radio 4 programme 'We need to talk about death.' First broadcast on the 27th December 2017. Paul talks to Dame Joan about the logistics, the regulatory requirements, and the weather!
Burial at Sea - testimonials
Dear Paul,
I would like to thank you and your team for ensuring that Dad was granted his wish for a sea burial. You all made an upsetting time less difficult. Everyone involved made the experience much easier and despite the weather we all felt at ease, it was definitely the right way to say our farewells.
Warm regards, Sam via e:mail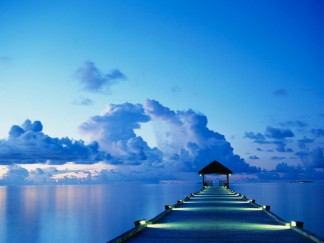 Dear Paul and Helen,

Our family were devastated by the loss of Ronald: our brother, brother-in-law and uncle and even more so, he put in his will that he wanted a sea burial. What does one do? I googled "Burials at Sea" and having read the information, it appeared to be a minefield. I again googled to search for 'funeral directors who specialize in Burials at Sea'.
There were not that many listed, one of them being Paul Williams Funeral Directors. I contacted and spoke to Paul and explained the predicament the family found themselves in relation to what we needed to do. Paul explained the procedure stage by stage and the necessary paperwork required at each stage of the proceedings. He stated that he would take care of all the necessary paperwork and documentation; and the provision of a boat to convey Ron's body out to sea. In addition he arranged for a vicar local to Lymington to carry out a short blessing and commendation service at the quayside which the family requested prior to the family boarding the boat. He also arranged on behalf of the family a wreath in the shape of an anchor plus roses for family members to throw onto the sea where Ron's coffin was laid to rest.
When dealing with Paul, or when he was not available, his sister Helen, throughout the initial contact to committal we found them both to be very understanding, sincere and dignified in their dealings with us.
The boat skipper and his navigator were excellent and we were looked after very well by them. When it came to the committal of Ron's body to the sea it was a wonderful and peaceful occasion which was conducted professionally. It was Ronald's wish to have a sea burial and I know he would not have been disappointed.
I would like to express on behalf of our families the gratitude to all those involved in making the burial at sea run so smoothly.
I would thoroughly recommend Paul Williams Independent Funeral Directors to any grieving family to place their trust in Paul and his team in arranging the funeral for your loved one.
The McCran and Judd families.
The Burial at Sea Service
The Burial at Sea Service includes the following:
The professional services of our company, including the provision of the necessary facilities, transportation, equipment and staff in the arrangement and undertaking of The Burial at Sea Service.

Attendance to all administrative and legal obligations in regard to the proposed burial at sea, including obtaining all relevant permits and licenses.

Handling of all arrangements and communications with the relevant HM Government departments, Sea Fisheries Inspectorate offices, and port / harbour officials.

Transfer of the deceased from any location in the mainland United Kingdom to our funeral home in Manchester, with subsequent safekeeping prior to the burial at sea.

Preparation and hygienic treatment of the deceased at our funeral home, including the performance of procedures to ensure a dignified appearance. Embalming is not permitted for those who wish to be buried at sea.

Provision of a suitably appointed, natural wood coffin, as regulated, for the purposes of burial at sea, including the installation of the necessary bracing struts, iron weights and steel banding.

Transportation of the deceased to the port by motor hearse the day prior to the burial at sea, with overnight repose at our partner funeral home.
Disbursements may include the following:
Fees and charges associated with the hire of a suitable vessel and crew for the conveyance of the deceased and mourners to the chosen burial location

Fees for the necessary licenses and permits

Fees for the attendance of a minister or officiant

Fees for any funeral services occurring on land or in port, either in a place of worship or other suitable location
If you would like to discuss the arrangement of a burial at sea, or if you would like further advice or a no-obligation quotation, please contact Paul Williams Independent Funeral Directors on 0161 796 6018, or visit us at our funeral home in Whitefield, Manchester.