Paul Williams Funeral Directors is a fully independent and family-owned company, based in the north Manchester suburb of Whitefield, approximately halfway between Manchester city centre and Bury town centre. We are privileged to serve families in all areas of Greater Manchester, throughout the United Kingdom and across the globe.
It is our dedication to do all we can for the bereaved, and help them cope with the loss of a loved one, by providing a professional, caring, understanding and compassionate response to their needs. Our highly experienced team will guide you in your arrangements, so that the cost will be within your means and that the service you plan will be fitting and meaningful.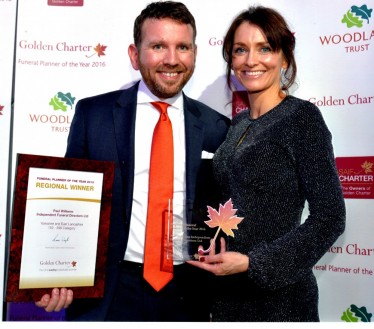 Paul Williams Funeral Directors - a family firm. Pictured: Funeral Director Paul Williams and his sister Helen, Office Manager.
We are committed to the principles of professionalism, consistent excellence in service and respect for the clients we are invited to serve. We strive to uphold the codes of practice of The National Association of Funeral Directors (NAFD), The National Society of Allied and Independent Funeral Directors (SAIF), and The World Organization of Funeral Operatives (FIAT-IFTA). Be certain that in your time of deepest need you can rely on our continued dedication to the core values of tradition and understanding.
We trust that you will find this website useful and easy to navigate, and that it will provide you with all the information you may need in organizing and planning a funeral service, either in advance or at the point of need. If there is any help or assistance we can provide, or if you have any further questions or enquiries, please do not hesitate to contact us.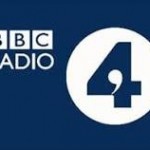 As featured on BBC Radio 4 - with Dame Joan Bakewell. Paul talks about Burial at Sea on the programme 'We Need To Talk About Death.'

Please note - we have moved! But not far - our new address is 215 Bury New Road, Whitefield, Manchester, M45 8GW. Our newly renovated Funeral home and Chapels of Rest are now just a little further along Bury New Road, just past Hamilton Park.
Our telephone number, email, and commitment to serve the families of Whitefield and all surrounding areas remain the same.