Ensuring that one's family doesn't have any extra burdens or worries during a bereavement is important to all of us. By purchasing a Paul Williams Advance Funeral Plan, you can plan everything in advance, ensuring that all matters and practicalities relating to the organisation of your funeral service are taken care of and that your wishes and preferences are followed. A funeral plan allows you to organise every detail of your funeral to your personal specifications, relieve your family of worry and uncertainty, and avoid additional expenses by paying in advance.
A prepaid funeral plan is a secure and cost-effective method of ensuring that your funeral is arranged and paid for in advance of your death, ensuring that there is no financial or practical concerns for remaining family members or executors. It also means that any wishes you have for the funeral arrangements will be carried out in accordance with your instructions.
Payments made towards a funeral plan will be placed in an independent trust fund which is invested with a view to ensuring that, whatever happens, there will be sufficient funds available for your funeral to take place as specified – providing protection against inflation and rising costs.
Recent figures from the SunLife Cost of Dying Report 2015 show that the average price of funerals has increased 92% in the past 11 years, and that more people are choosing to use pre-paid funeral plans to freeze the cost of the funeral director's services at today's prices.
What options do I have when planning my funeral service?
You are able to choose from a number of options to match your budget and preferences, and specify particular requirements within those options. At any stage we'll be happy to assist you in your choice and answer any questions you may have in a sensitive manner.
There are a number of questions that you should take some time to consider when planning a funeral service:
Do you wish to have a burial or a cremation?

If you are planning on burial, which cemetery would you prefer? Do you already own cemetery property, or will you need to purchase a grave space? Will you require an additional inscription on an existing headstone, or will you require a new monument?

If you are planning on cremation, which crematorium would you prefer? What option would you prefer for the final disposal of your cremated remains?

Would you prefer to have a religious or non-religious / Humanist funeral service?

Would you prefer to have a service in a church or other place of worship, or would you prefer the service to take place entirely at the graveside or crematorium chapel?

What type of coffin or casket would you prefer?

Do you have any special requirements regarding the choice of music, flowers, newspaper notices, funeral stationery or catering services?

Do you have any other special requests or personal preferences that you would like to include in your funeral plan?
How do I purchase a funeral plan?
If you would like to discuss your options regarding Paul Williams Advance Funeral Plans in more detail, a member of our team with specialist experience in arranging funeral plans would be happy to meet with you. This meeting may either take place at our funeral home in Whitefield, Manchester, or we are able to arrange a meeting in your own home if you would prefer this option. Please call Paul Williams Independent Funeral Directors on 0161 796 6018 to make an appointment with a funeral director.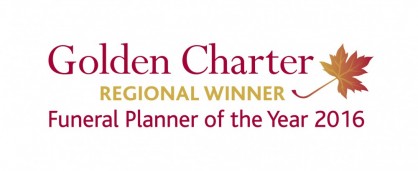 Recognised by our industry as one of the best, Paul Williams Independent Funeral Directors were awarded Best Funeral Planner in East Lancashire at the Funeral Planner of the year Awards 2016 in March in Cardiff.