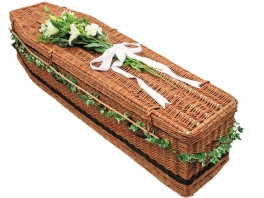 We are able to offer a range of eco-friendly 'green' wicker, willow, bamboo, sea-grass and water hyacinth coffins and caskets which are a 100% natural product and are both suitable for burial or cremation. Wicker coffins come in a variety of shades either dark or light coloured. Sea-grass coffins are light-coloured. For those wishing to avoid the traditional 'coffin' shape, the casket can be made with rounded ends.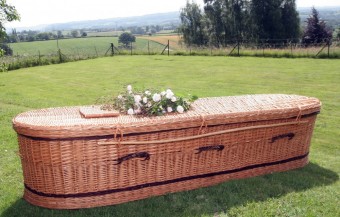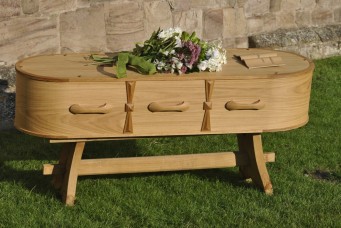 Floral adornment such as the garland below can be added around the circumference of these type of coffins, by arrangement with a florist, giving them a much more natural appearance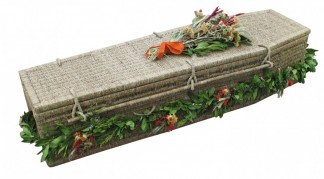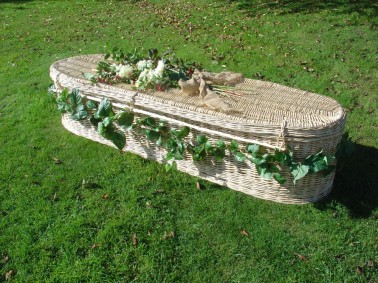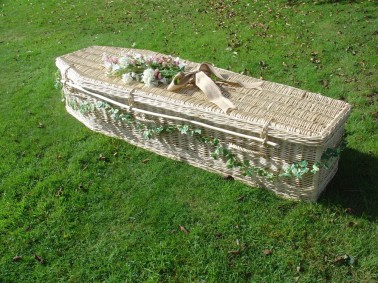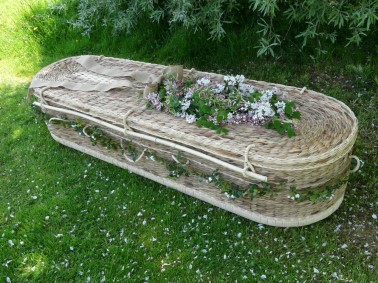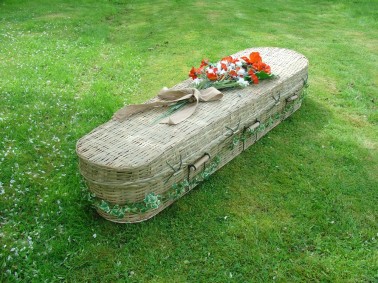 Please call Paul Williams Independent Funeral Directors on 0161 796 6018 with any questions about how to make the funeral of your loved one more environmentally friendly, personal and harmonious with nature.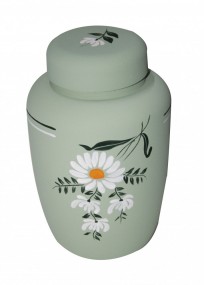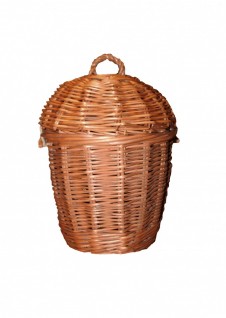 Wool Coffins as featured on Emmerdale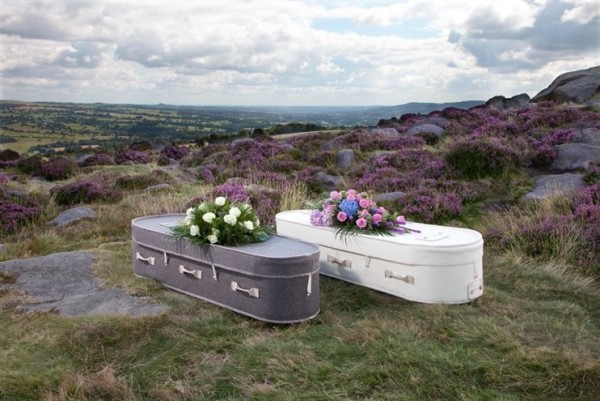 Made using 100% British wool, the Natural Legacy coffin is a softer, gentler and greener way to say goodbye.
The wool coffin is suitable for both burial and cremation and was featured on the Yorkshire TV series 'Emmerdale' for the funeral of the fictional character 'Gemma' in March 2014.
Cardboard coffins can be as simple as they sound or can be decorated with images you may feel appropriate to your loved one. Please ask us for a brochure if you are thinking of using a cardboard coffin.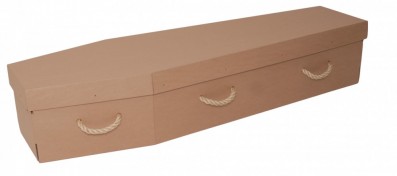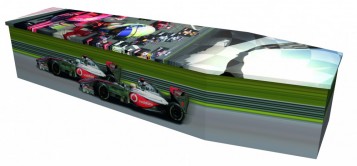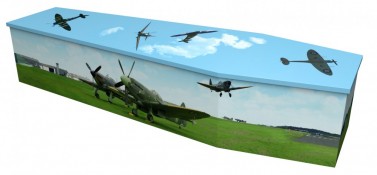 If you are keen to say a 'greener goodbye' please call Paul Williams Independent Funeral Directors to fully discuss all your options. Call 0161 796 6018